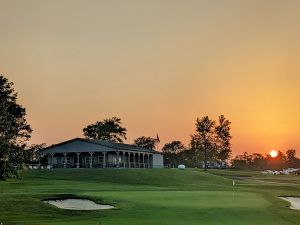 To-date, nearly three million dollars has been invested in the following improvements and upgrades.
• Seventy-two gas-fueled Yamaha golf carts have been purchased and are in use.
• Complete renovation of the sand bunkers was completed in 2021.
• Upgrades have been done to the irrigation system including state-of-the-art sprinkler heads for all greens, as well as the replacement of all irrigation satellite communication boxes.
• New maintenance equipment has been purchased including a new fairway mower, tractor, rough mower, sprayer, and greens roller.
• The entire cart path and parking lot have been repaved.
• A new clubhouse complete with a restaurant and pro shop opened in late July 2023.