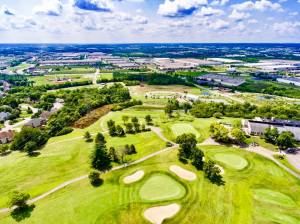 To-date, more than one million dollars has been invested in the following improvements and upgrades:
• Seventy-two gas-fueled Yamaha golf carts have been purchased and are in use.
• Complete renovation of the sand bunkers began in the late fall of 2020 and will be finished by May 2021.
• Upgrades have been done to the irrigation system including state-of-the-art sprinkler heads for all greens, as well as the replacement of all irrigation satellite communication boxes.
• New maintenance equipment has been purchased including a new fairway mower, tractor, rough mower, sprayer, and greens roller.
• The construction of a new clubhouse began in July 2022 and is expected to be completed in early Spring 2023.